Health Insurance






Learn About Individual Medical Grandfathered Status - For current Assurant Policy holders.
Learn About Patient Care - An Independent Health Care Advocacy Service to research cost and quality information.

Learn About OneDeductible - One deductible for all covered expenses with One Decreasing Deductible, and an optional Health Savings Account.
Learn About CoreMed - Provides protection for everyday and catastrophic needs while controling costs.
Quote Now! Assurant Health Individual Medical - Health Insurance for Individuals and Families.

Learn About SuiteSolutions - Reduce your high deductible exposure.
Learn About Assurant Supplemental Coverages including Accident, Term Life--Critical Illness, and Dental.
Quote Now! Dental, Accident and Critical Illness Plans Supplimental Coverage - Plans that pay cash right to you.

Learn About Health Access - Help pay for doctor office visits, x-rays, even hospital stays for the whole family.
Quote Now! Assurant Health Health Access - Having Access Pays. Cash payments from these plans with limited benefits.

Learn About Short Term Medical - Temporary health insurance from 30 to 180 days.
Quote Now! Assurant Health Short Term Medical - Affordable, Temporary Health Insurance.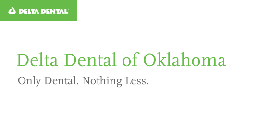 - Broker/Agent Code: 95904



Quote/Purchase International Travel Medical Insurance